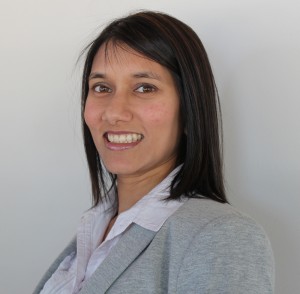 Marshini Chetty is an Assistant Professor in the iSchool at University of Maryland, College Park (UMD) in the field of Human-Computer Interaction. She is also a member of University of Maryland's Institute for Advanced Computer Studies (UMIACS), the Maryland Cybersecurity Center, and has an affiliate appointment in the Department of Computer Science.
Can you tell us about your Research?
I direct the NetCHI lab in HCIL where my students and I study how people use the Internet and build tools to help users manage various aspects of Internet use. For example, we help users better understand and manage networked privacy and security, Internet data, and Internet performance by providing improved visibility and control over these facets of online activities. I am also particularly interested in how Internet use varies in resource-constrained settings.
In a nutshell, my work fits into the areas of HCI, ubiquitous computing, usable security, and information communication technologies for development (ICTD).
What kind of students work in your lab?
We focus on user-centered design in my lab and our projects employ mixed method approaches. The methods include qualitative techniques such as field work, interviews, and surveys; quantitative techniques such as using network measurements or Internet data; design using various forms of prototyping, and full implementation of software systems – most often with a focus on the front-end.
This means that we welcome students of all different types including those who like working with people, those who like graphic and web design, and those who like hacking! The best way to find out if you are a good fit for my lab is to contact me directly. I am always on the lookout for enthusiastic, passionate, and dedicated students!
What is one thing you love about the Human-Computer Interaction Lab?
There are too many things about the lab to list one! So I will cheat and say that I love the sense of community in the HCIL – it feels like an extended family to me rather than a workplace of colleagues. I also love the diversity of the faculty and students in the lab and how exciting it is to see the cutting edge research that everyone is involved in on a daily basis! I <3 HCIL!