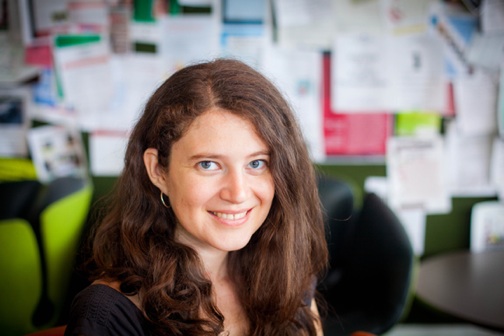 Yla Tausczik is an Assistant Professor in the iSchool at University of Maryland, College Park (UMD) in the area of Social Computing. She received her Ph.D from the University of Texas at Austin in Social and Personality Psychology and was also a postdoctoral fellow at the Carnegie Mellon Human Computer Interaction Institute.
CAN YOU TELL US ABOUT YOUR RESEARCH?
We have only begun to explore the new forms of communication and collaboration which modern technology allows. Crowdsourcing directs large numbers of people toward solving a common problem. Using a variety of methods— e.g.,competitions, Q & A, forums —companies have created platforms to support crowd-based problem solving from mathematics to medicine, data science and R&D.
My students and I study a range of questions regarding crowd-based problem solving: Do crowds solve problems differently from small groups? In what ways do they perform better, or worse? How can we structure group communication to best coordinate a variety of efforts and expertise? This research advances our basic understanding of how people work together and can be applied to improve technological support for open science and open data.
WHAT KIND OF STUDENTS WORK IN YOUR LAB?
Our work on crowd-based problem solving draws from both data science and social science, preparing our students with a strong toolkit of formal methods, from observation to experimentation. Online crowd-sourcing platforms provide rich archives of data on real-life problems; unlocking that data requires the use of tools like natural language processing, data mining and machine learning. On the other hand, lab and field experiments allow us to actively test alternative designs and potential interventions; finding meaningful results requires careful experimental design and statistical analysis.
I am happy to talk with any student who wants to become more involved in research. The best way to contact me is by email or during office hours.
WHAT IS ONE THING YOU LOVE ABOUT THE HUMAN-COMPUTER INTERACTION LAB?
The HCIL has great talks, which attract lively speakers, interesting research, and an engaged and inquisitive audience. In other words, it is a great intellectual atmosphere.