Events
Brown Bag Talk: Dr. Katie Davis discusses her new book, "Technology's Child"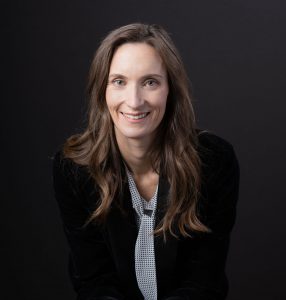 Abstract: What happens to the little ones, the tweens, and the teenagers, when technology, ubiquitous in the world they inhabit, becomes a critical part of their lives? Technology's Child brings clarity to what we know about technology's role in child development and provides guidance on how to help children of all ages make the most of their digital experiences.
From toddlers who are exploring their immediate environment to twenty-somethings who are exploring their place in society, technology inevitably and profoundly affects their development. Drawing on her expertise in developmental science and design research, Dr. Katie Davis describes what happens when child development and technology design interact, and how this interaction is complicated by children's individual characteristics as well as social and cultural contexts.  Critically, she explains how a self-directed experience of technology—one initiated, sustained, and ended voluntarily—supports healthy child development, especially when it takes place within the context of community support, and how an experience that lacks these qualities can have the opposite effect.
Bio: Katie Davis is Associate Professor at the University of Washington (UW) Information School, Adjunct Associate Professor in the UW College of Education, and a founding member and Co-Director of the UW Digital Youth Lab. Katie investigates the impact of digital technologies on young people's learning, development, and well-being, and co-designs positive technology experiences for youth and their families. Her work bridges the fields of human development, human-computer interaction, and the learning sciences. In addition to her academic papers, Katie is the author of three books exploring technology's role in young people's lives: Technology's Child: Digital Media's Role in the Ages and Stages of Growing Up (MIT Press, 2023), Writers in the Secret Garden: Fanfiction, Youth, and New Forms of Mentoring (with Cecilia Aragon, MIT Press, 2019), and The App Generation: How Youth Navigate Identity, Intimacy, and Imagination in a Digital World (with Howard Gardner, Yale University Press, 2013).  Prior to joining the faculty at the University of Washington, Katie was a research scientist at Harvard Project Zero, where she worked on the research team that collaborated with Common Sense Media to develop the first iteration of their digital citizenship curriculum. She holds two master's degrees and a doctorate in Human Development and Education from Harvard Graduate School of Education.
Join us in the lab or on Zoom (register here).