Advanced Transportation Lab is a long term partner of HCIL
February 22nd, 2018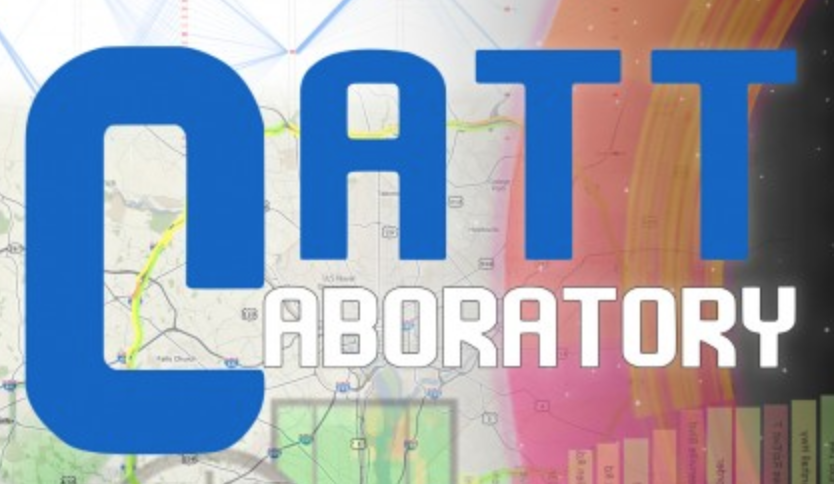 At the University of Maryland's Center for Advanced Transportation Technology Laboratory (CATT LAB), more than 100 engineers, developers, researchers and students work to provide officials with actionable insight that can help keep transportation systems running smoothly. Housed in the A. James Clark School of Engineering, The CATT Lab is interested in providing planners, operators and researchers with computer user interfaces that leverage big data to create robust visualizations—charts, graphics and tables—that can assist in transportation decision-making.
Catherine Plaisant, Senior Research Scientist at the University of Maryland Institute for Advanced Computer Studies and Associate Director of Research of the Human-Computer Interaction Lab,  is part of the CATT Lab's User Experience (UX) Team. The team is tasked with creating novel user interfaces for the Regional Integrated Transportation Information System.  From a major snowstorm to an unexpected event requiring multiple road closures or detours, disruptions to our nation's highways and connecting transportation systems can often lead to big problems and major delays—frustrating not only travelers, but also law enforcement and transportation officials. The CATT lab can not only only pinpoint the worst bottlenecks, but identify what caused them, how long the backups are, and how much they cost, and make recommendations to the state of Maryland. "Research findings often take years or decades to impact the products people use, while the work with the CATT lab is rapidly implemented by a team of excellent developers and used within weeks by hundreds of operators and managers in transportation agencies across the U.S.," Catherine says.
John Allen, a faculty assistant at CATT, calls Plaisant an "integral part" of the UX Team. "Catherine brings clear insight, intelligence and an innate talent to conceptualizing and developing interfaces and visualizations, critical to useful and usable next-gen analytics," he says. In particular, Allen says, Plaisant's contributions and guidance have made RITIS tools easy to understand, simple to use, with great actionable visualizations that help those in the industry quickly identify problems and develop smart, cost-effective mobility, safety and security solutions.  For instance, Plaisant has been involved in the creation of an Origin-Destination Data Suite, which will gain trip insight derived from leveraged geospatial data. This enables unprecedented understanding of vehicular movement information, such as origin and destination zones, diversionary routes during peak travel times (or from incidents) and more. He notes that as the CATT Lab evolves its tools to new datasets or requested features and functions, Plaisant's expertise will continue to help advance the usability and usefulness of the lab's tools. 
 –Excerpted from a UMIACS article  by Melissa J. Brachfeld and an NPR interview with  Mike Pack from the CATT lab