HCIL members publish 19 papers, win multiple awards at CHI 2023
April 6th, 2023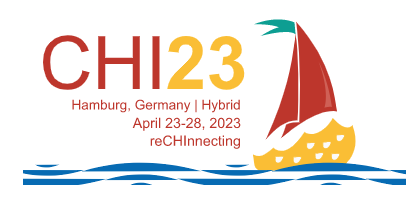 The 2023 ACM conference on Human Factors in Computing Systems (CHI) features contributions from a large number of HCIL members. Congratulations to the 15 HCIL faculty and 17 students who had papers, workshops, and SIGs (special interest groups) accepted at this year's conference.
We extend a special congratulations to the three papers that received honorable mentions (top 5% of all submissions) and the two papers that received a best paper award (top 1% of all submissions).
Below is the full list of accepted contributions featuring HCIL members.
Papers
Workshops
Special Interest Groups (SIGs)
Developing Participatory Methods to Consider the Ethics of Emerging Technologies for Children (organizing team includes Tammy Clegg and Beth Bonsignore)
Human-centered responsible artificial intelligence: Current & future trends (organizing team includes Jessica Vitak)