Catherine Plaisant, Jesse Grosjean and Ben Bederson recognized with IEEE VIS "Test of Time Award" for their 2002 work on zoomable tree browsers
January 4th, 2023
On October 18, 2022 Catherine Plaisant, Jesse Grosjean and Ben Bederson will receive the IEEE Infovis Test of Time Award from their 2002 work on zoomable tree browsers, which was published in the InfoVis 2002 conference. IEEE VIS is the premier conference on information visualization, scientific visualization, and visual analytics.
The Test of Time Award recognizes papers published at previous conferences whose contents are still vibrant and useful today and have had a major impact and influence within and beyond the visualization community.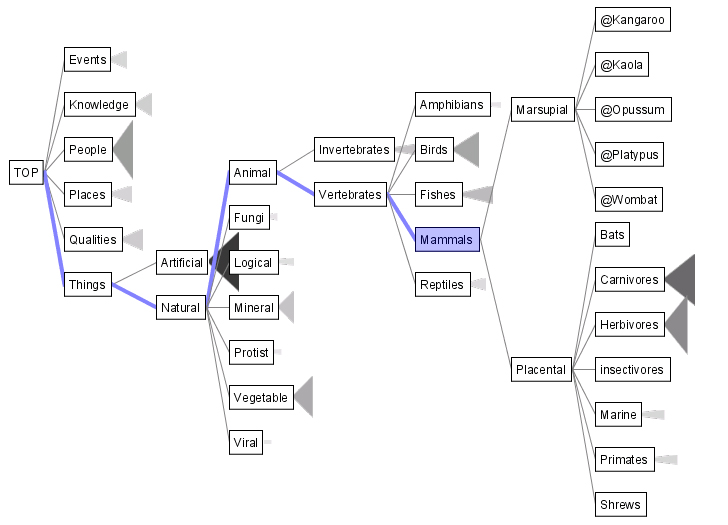 The award was given for this now 20-year-old paper, which has been cited 516 times (based on Google Scholar as of 10/04/2022):
SpaceTree: Supporting Exploration in Large Node Link Tree, Design Evolution and Empirical Evaluation
Plaisant, C., Grosjean, J., Bederson, B., Proc. IEEE Symposium on Information Visualization, 2002 (57 -64), Boston, October 2002. DOI: 10.1109/INFVIS.2002.1173148
You can visit the SpaceTree project page to find the original video demo from 2002, software, paper and experiment materials.
The award justification statement states:
This paper introduced an interactive tree exploration technique that has been highly influential on later techniques and widely applied in different application areas, from biology to document visualization. Implementations of techniques inspired by SpaceTree are found in popular visualization toolkits, such as D3. The semantic zoom design is an interesting precursor to "scented widgets" which are found in many modern user interfaces. Arguably this highly cited paper was more rigorous and innovative in its approach compared to its contemporaries and was likely a trailblazer for a more "modern" style of VIS paper. In particular, it included a rigorous empirical study which was relatively rare for InfoVis papers at the time. Furthermore, it included greater discussion and reflection on the design process compared to contemporary and earlier papers that tended to focus on just the final result.
The VIS awards were presented in a plenary ceremony at the opening session of the 2022 IEEE VIS conference on Tuesday, October 18.
The video below shows the announcement and the authors' reflection portion of the ceremony. It discusses how the paper came to be and its impact.
This award is particularly sweet, as it is the second year in a row that HCIL receives the recognition (see the 2021 award announcement.)